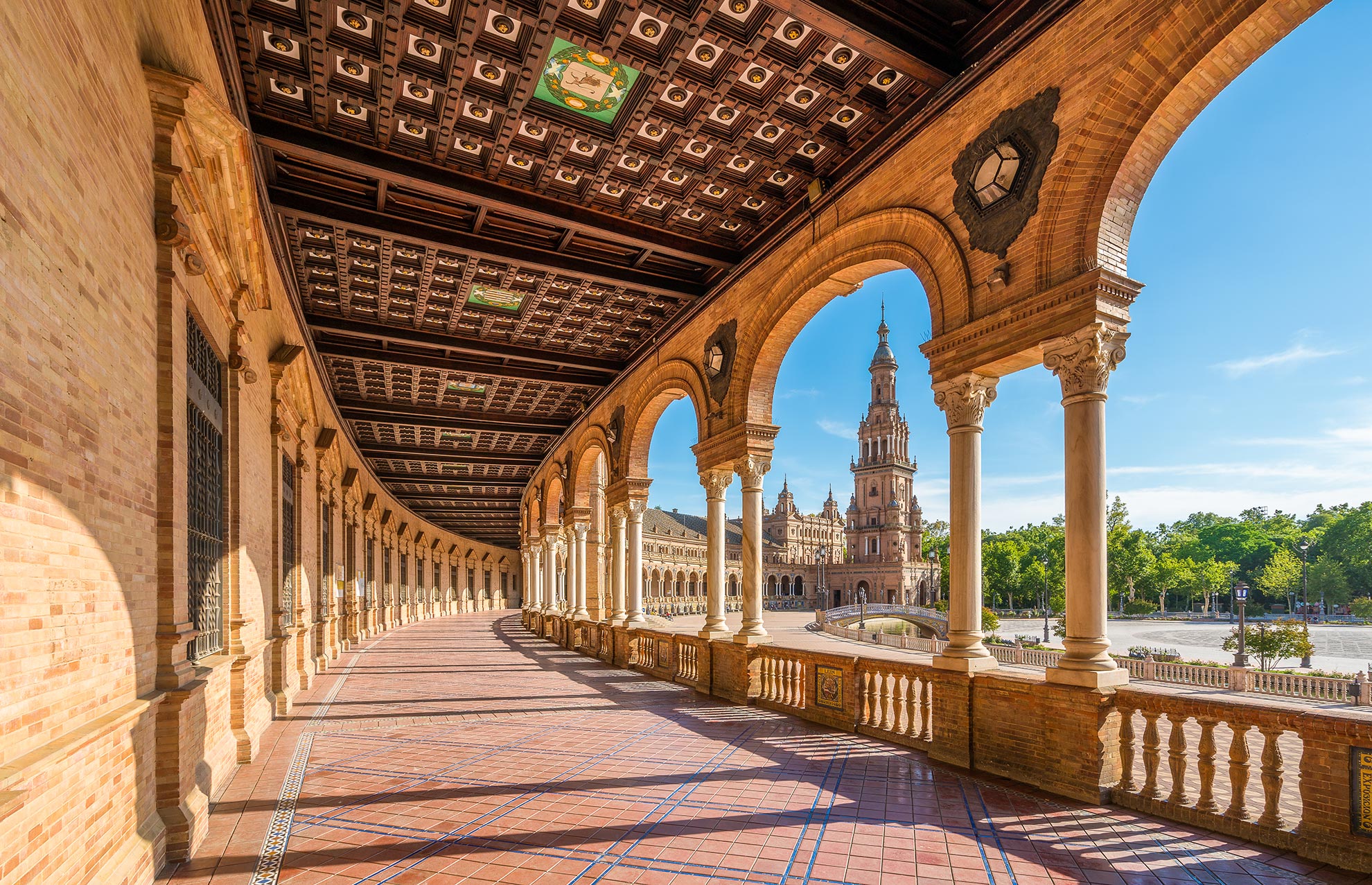 INTERNATIONAL SPANISH
PROGRAM & INTERNSHIPS IN SEVILLE

Get Started

Program Overview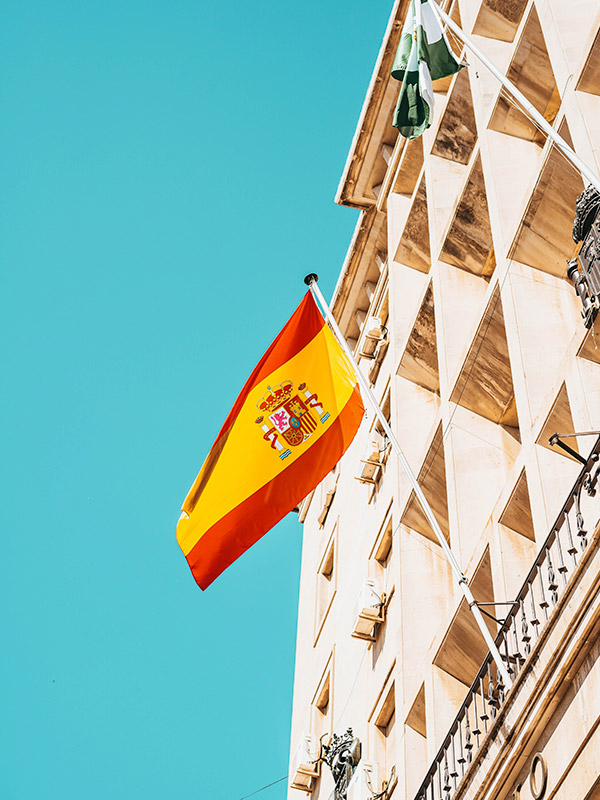 Connect the world of Upstate South Carolina with Southern Spain! Increase your global engagement, intercultural awareness, and marketability with language classes, immersive service learning, and internship opportunities in the fields of public health or business during these semester-long programs

Immerse yourself in storied Seville, the regional capital city of Andalusia founded more than 1,000 years ago. Seville is the beating heart of southern Spain and boasts a proud heritage of bullfighting, tapas, and flamenco. The New World has its birthplace alongside the banks and quiet waters of Seville's Guadalquivir River, upon which Christopher Columbus began his westward search.

In Seville, you will experience the best of both worlds as the city's rich history collides with a flourishing and vibrant modern culture. With a friendly population of just under one million people, Seville boasts all the activities of a city but still has the feel of a smaller town. In the city center you will be enraptured by the architecture and awed by the massive cathedral—the third largest in the world. The city is very safe and easy to navigate via public transportation, on foot, or even with the bike-share program. You will often see families walking the streets long into the night—aided, no doubt, by the unique Spanish eating schedule!


Dive deep and explore the joy of the new in the midst of these old stone streets. Allow your classwork to come to life in front of you as you connect with Spanish culture. Learn the language, try new foods, visit the monuments, make friends, and expand your worldview. Embrace lifelong learning outside the classroom while you live with a Spanish family, thereby connecting directly and daily with the life and culture of Andalusia.

Most students travel extensively while they are here—many coveted European destinations can be reached in a matter of 2-3 hours. Seville is nestled in the south of Spain but the high speed train (AVE) can get you to Madrid in only 2.5 hours. From Madrid, you can get to almost any European city in just an hour or two. Some students even visit another continent by taking a trip to African Morocco! Seville has a mild temperature and during the warmer months you can take a quick one-hour jaunt to the beach, or even take the two hour trip to the western shore of Europe and soak up the rays in Portugal!


The University of Seville has over 100,000 attending students and Clemson students will be able to take a combination of courses taught in Spanish and in English. All courses have been pre-approved by Clemson so they will directly transfer. Whether you come during the Spring or Fall semester, you can earn 15-18 credits toward your major: Language and International Business (LAIB), Language and International Health (LIH), or Spanish majors and minors. Also, LAIB and LIH majors will have the opportunity to complete an internship in Seville and learn about the Spanish health care system or business world from professionals with years of experience in the field.

In order to be accepted, applicants must have completed a minimum of 5 semesters of Spanish (or equivalent), or get the consent of the program director.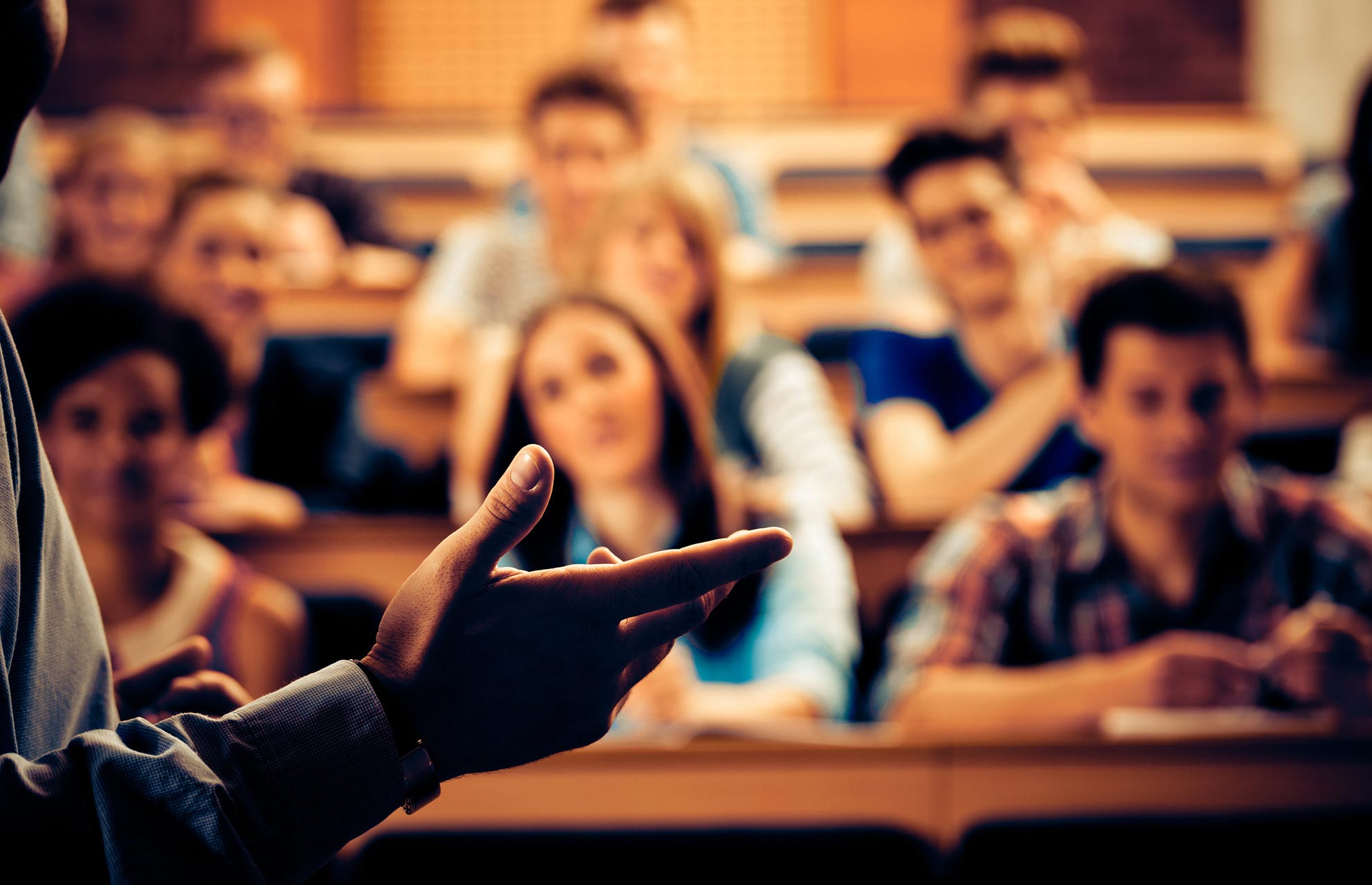 S
F
VIEW PROGRAM
A Spring semester in Seville allows you to experience working in a number of different business and healthcare environments: you will see what sets different types of hospitals, medical facilities, and companies apart from one another. You will learn about what goes into running these centers from people with years of experience in the field.
INTERNATIONAL SPANISH PROGRAM & INTERNSHIPS IN SEVILLE SPRING
H
INTERNATIONAL SPANISH PROGRAM & INTERNSHIPS IN SEVILLE FALL
Fall and spring semesters in Sevilla allow you to experience working in a number of different business and healthcare environments: you will see what sets different types of hospitals, medical facilities, and companies apart from one another. You will learn about what goes into running these centers from people with years of experience in the field.
VIEW PROGRAM
SALUD IN SEVILLA
Study abroad in southern Spain and immerse yourself in the life of Sevilla, a city that served as a cultural axis between the New World and Europe for centuries. Sevilla is a beautiful place whose history sits next to a vibrant present-day culture. Trips will include field trips to both healthcare and cultural sites in and around Sevilla as well as trips to the region's famous cultural sites.
VIEW PROGRAM
Fall semester in Sevilla allows you to experience a variety of cultural events. You will arrive at the end of summer and leave at the beginning of winter. You will be able to visit the beach, go to professional soccer games and cultural festivals, and, finally, see the city transformed for the holidays.
Spring is a great time in Sevilla! As the weather gets warmer, excitement and expectation fills the air. Everyone is looking forward to two of the biggest events of the year, Semana Santa (Holy Week) and the Feria de Abril (April Fair).
Between program prerequisites and major requirements, it can be difficult to find the time these days to spend a year abroad. The fall and spring semesters each have their own flavor, and you can find specific details on the pages devoted to them.


60 days
or more prior
45-59 days prior
30-44 days prior
14 days or less prior
COWA's Refund-Withdrawal Policy
Withdrawal from program
(must be in writing)


ABOUT
LIFE IN SEVILLE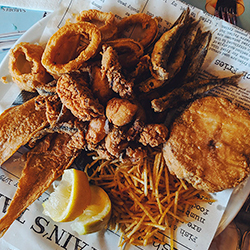 HOUSING
Spanish host family:

Your room and board, including meals and laundry, are taken care of by your host families. Your family will only speak Spanish, which will help you boost your Spanish language skills. Living with a Spanish family allows you to learn about Spain and Sevilla from the locals' personal experiences and perspectives.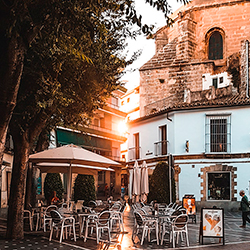 Security
COWA staff members take great care to offer you a homestay that will be the best fit and make you feel at home. They personally interview and visit all homes in order to ensure their suitability and that their locations are safe and close to campus.

COWA staff is also available 24/7 to help students deal with any problems that may arise during their stay.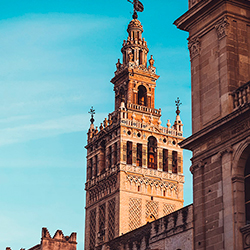 Facilities
During your time here, you will have access to COWA's library and EUSA's facilities, which includes a computer lab with high-speed internet access, free Wifi all over campus and free printing. There is also an on-site café where you can get a quick snack or a café con leche.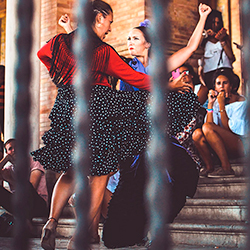 Dining
Since you will be living with a host family, all your meals will be prepared, unless previous arrangements are made. This allows you to personally experience the Spanish diet and eating schedule. Personal dietary restrictions can be accomodated. However, be sure to communicate any dietary requirements to COWA's staff as early as possible to ensure that your needs are met.
Choose your program

Activities and TRIPS
In addition to visiting different historic sites around the city, there will be several mandatory trips during your time in Sevilla that will take you outside the city: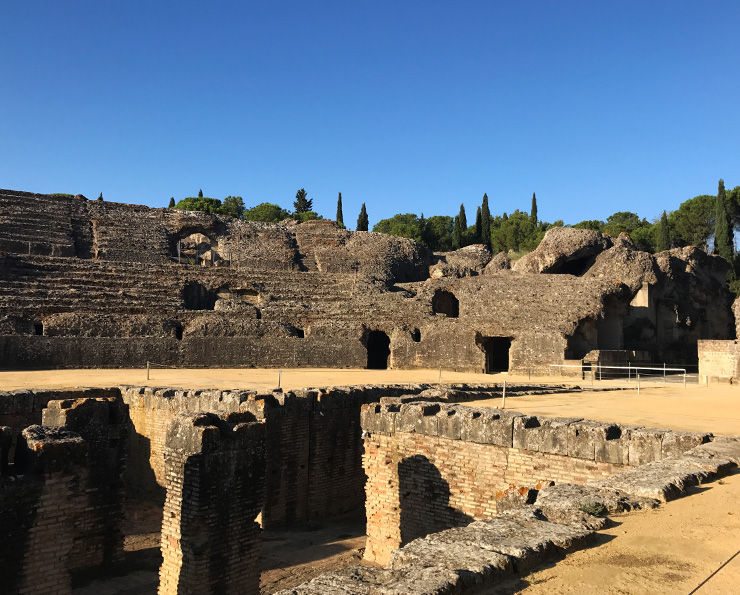 ITALICA
Just 20 minutes outside of Sevilla, the Roman city of Itálica gave the Roman world two emperors: Trajan and Hadrian. These days, it is an area of well-preserved Roman ruins, which include the remains of dwellings and a large amphitheater. Students will walk inside the amphitheater on the same ground where gladiator competitions took place while spectators looked on from above.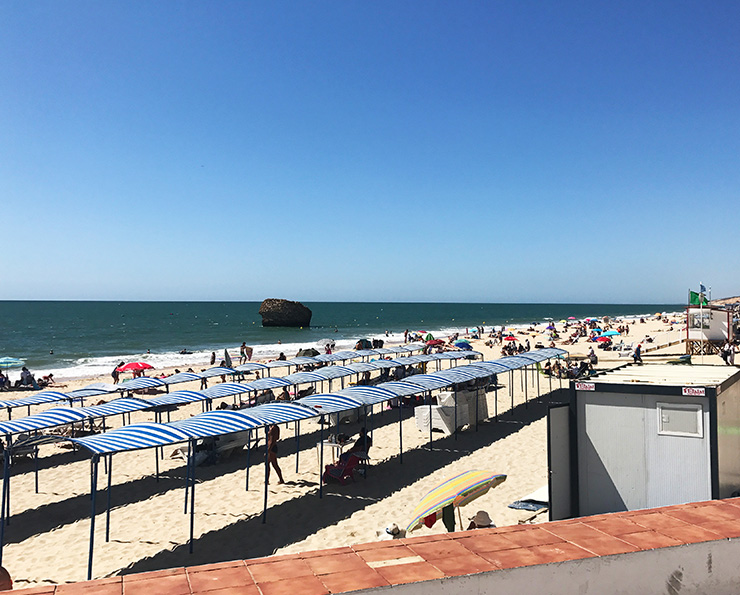 BEACH
There are several beautiful beaches along Spain's Southern coast that are a short drive away from Sevilla. If the weather allows it, we will make a day trip enjoying one of them.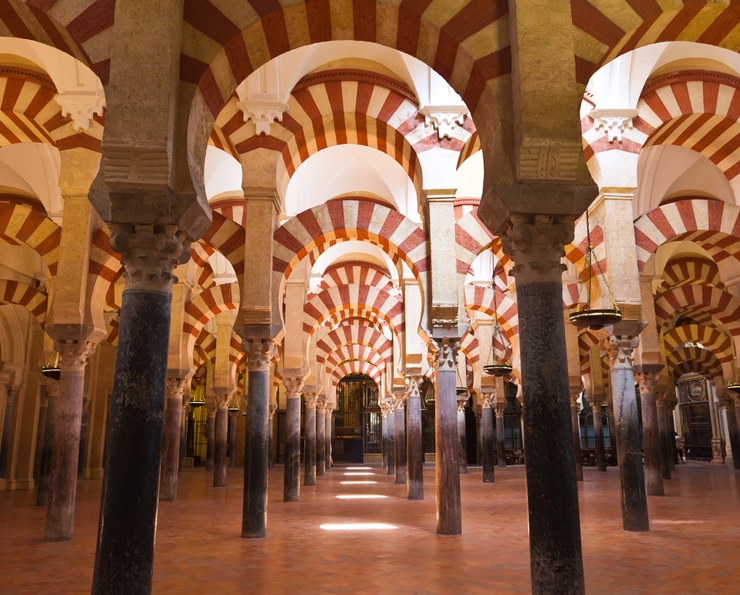 Córdoba
Students will take a day trip to the city of Córdoba, where they will visit the city's Jewish quarter, which includes a synagogue from the 14th century, and the Mezquita-Catedral, a unique building whose beautiful architecture and complex history illustrate the multicultural history of Andalucía.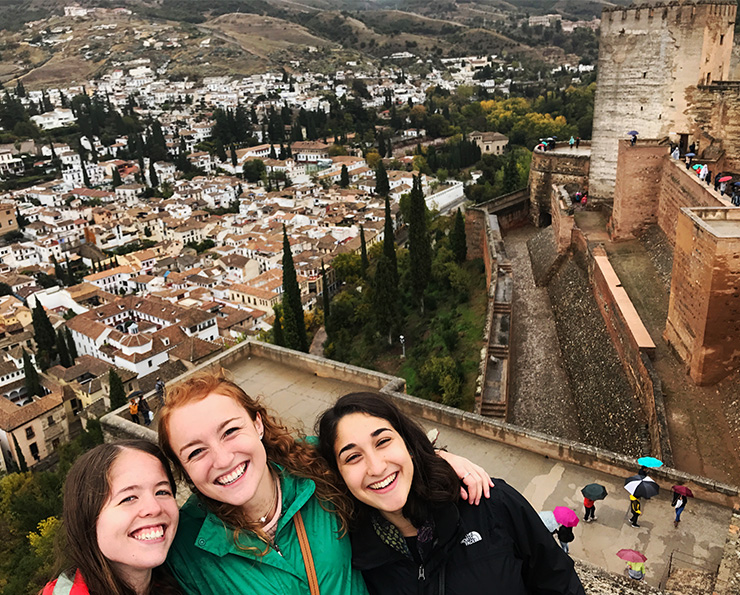 Granada
We will take an overnight trip to visit this beautiful mountain city. Students will visit the city's cathedral and Capilla Real, where King Ferdinand and Queen Isabel are buried. There will also be a tour of La Alhambra, Spain's most famous Moorish castle, and one of the most visited monuments in Spain.