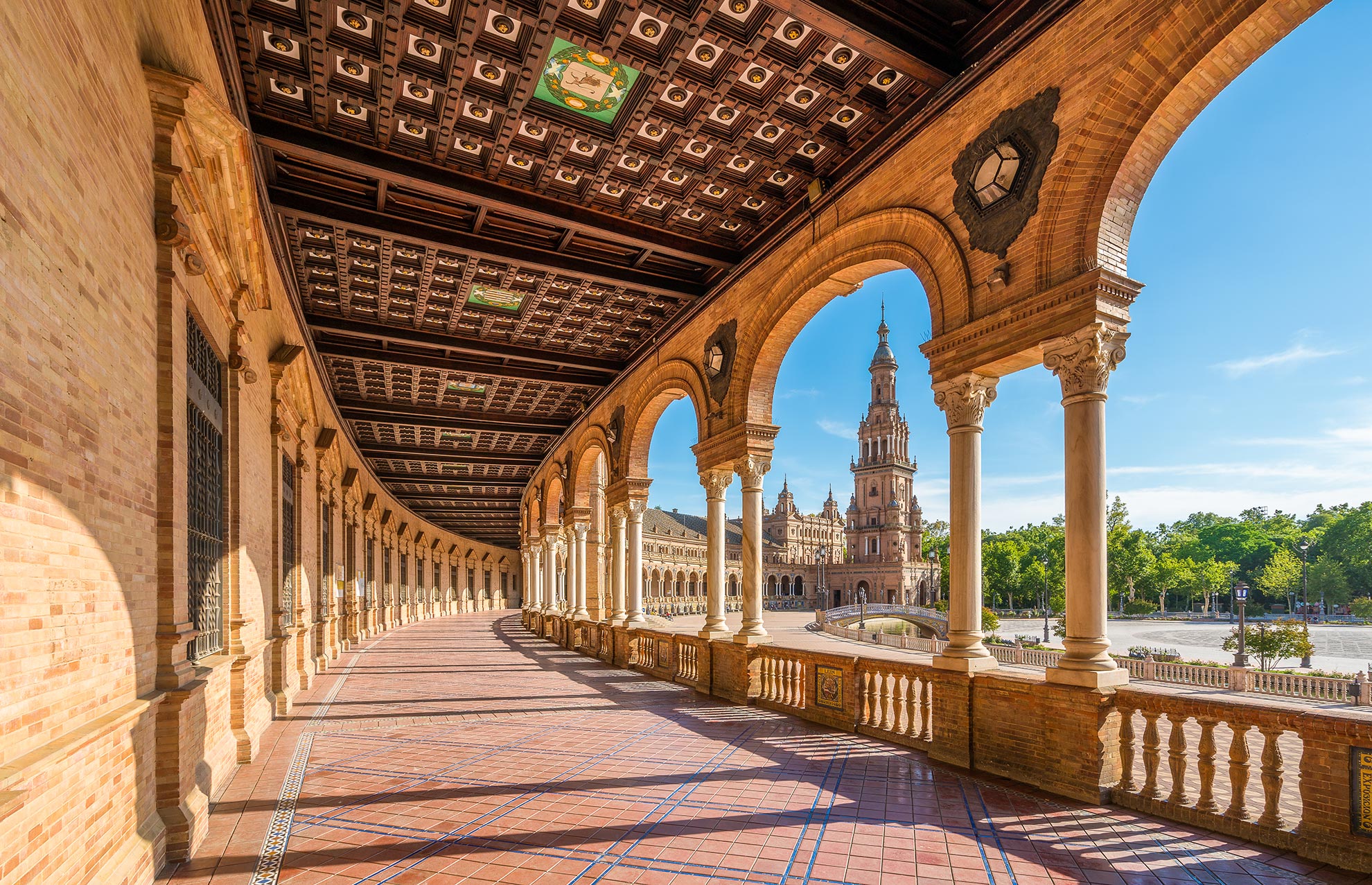 Welcome to the
Grand Valley State
in Sevilla
Hispanic Studies in Multiple Disciplines

Get Started

Program Overview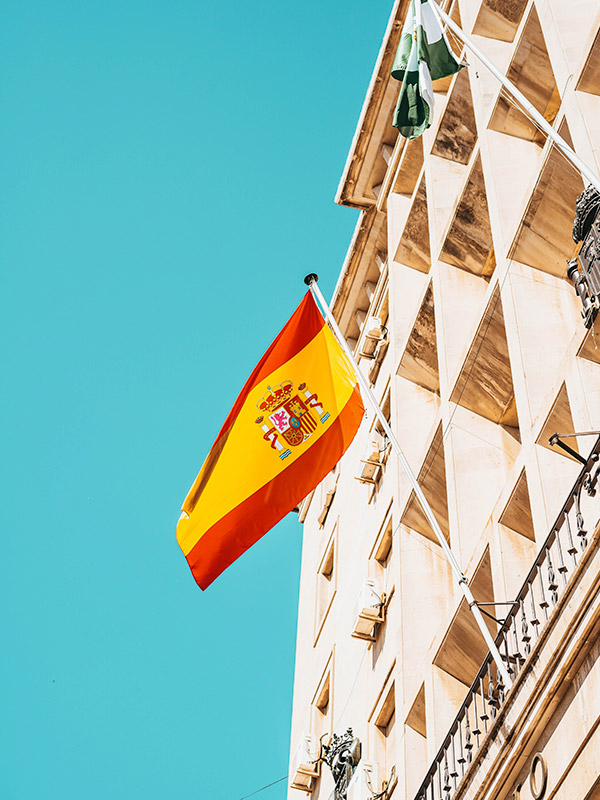 The Grand Valley State in Sevilla program is designed to expose students to the vibrant city of Sevilla while allowing them to improve their ability to speak, write and understand the Spanish language.


Students will get to explore the rich history and culture of Sevilla and Andalucía through program trips and visits, including a two-night trip to Granada, a day trip to Córdoba, flamenco dance lessons, and more. They will also gain a deeper understanding of Spanish history through a course revolving around a "Reacting to the Past" game.


The program is administered by Connecting Worlds Abroad (COWA), part of the Estudios Universitarios y Superiores de Andalucía (EUSA). COWA is located a short distance from the historical center of Sevilla in the modern facilities of EUSA, which include a computer lab equipped with internet access, a library, study/lounge areas, and sports facilities. The wonderful on-site staff will provide individual assistance in order to ease students into their studies and life in Sevilla while they build rapport with their professors.


For students to truly live the whole Andalucian experience, they will stay with a Sevillian family. Host families are carefully selected by COWA staff and they will take care of laundry, cleaning, and other rooming concerns, as well as providing 3 meals per day.

Let the charms of Sevilla inspire you to learn the language, live the culture, discover the sights, and make unforgettable memories!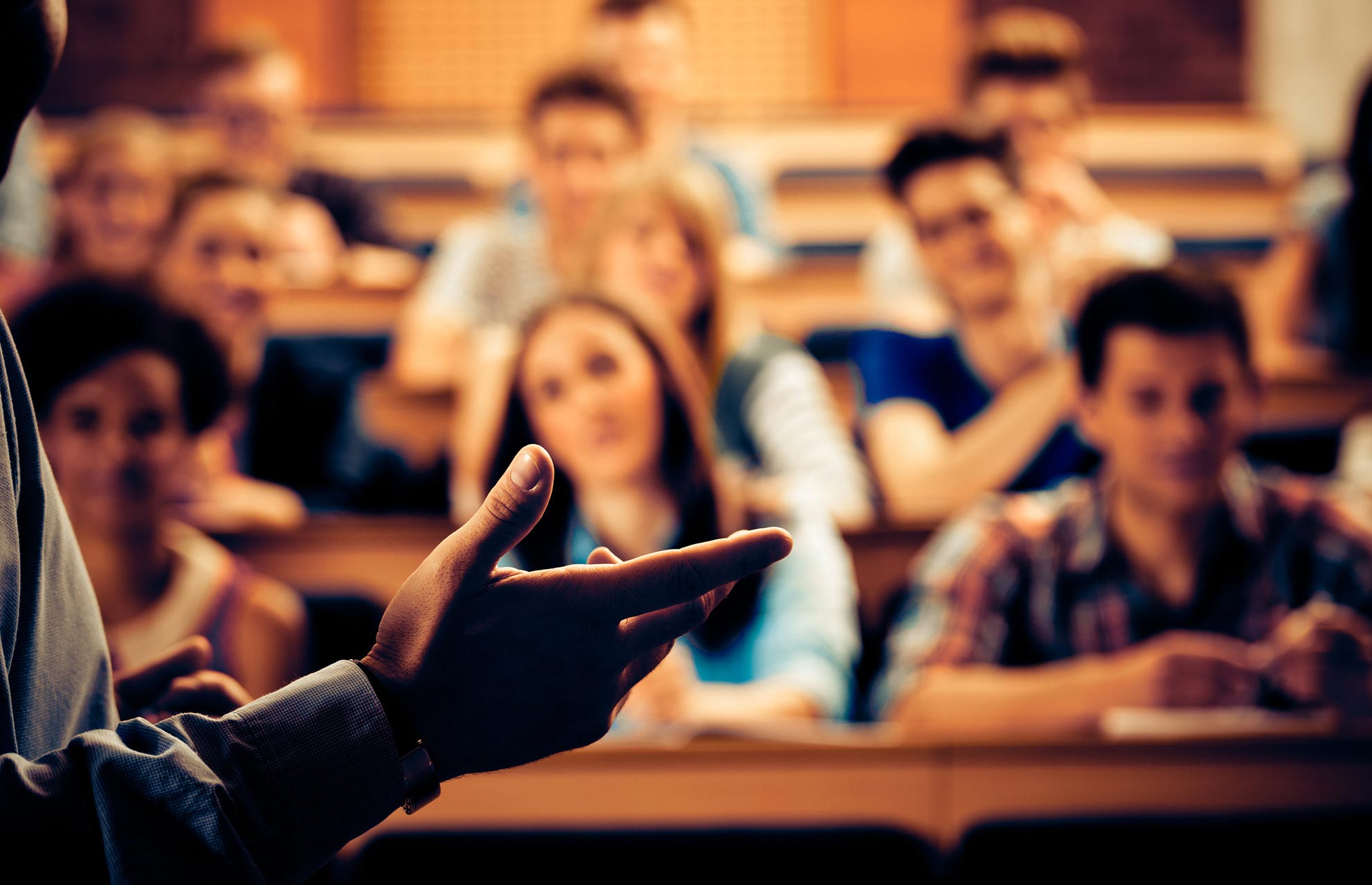 Academic Information
VIEW PROGRAM
While in Sevilla, students will take 3 courses for a total of 7 credits.

SPA 309: Advanced Spanish Grammar (3 credits)
This course will explore the diverse cultures and the interrelationship between Latin America and Spain over five centuries (from 1492 to present). The course will also study how Seville served as the cultural axis between the New World and Europe for centuries. The course is taught in English and is open to students from other disciplines.

SPA 310: Spanish Civilization and Culture (3 credits)
An intensive introductory course designed to present the fundamentals necessary for understanding, speaking, reading and writing Spanish and to provide a range of opportunities for students to gain practical insights into the customs and cultural contexts of the contemporary Spanish-speaking world.

HNR 380 / SPA 380: Second Spanish Republic RTTP Game (1 credit)
Fulfills General Education Global Perspectives requirement.
Fulfills (1) General Education Issues course requirement.
Reflection required.




COWA's Refund-Withdrawal Policy
Withdrawal from program
(must be in writing)

60 days
or more prior
45-59 days prior
30-44 days prior
14 days or less prior
15-29 days prior

ABOUT
LIFE IN SEVILLE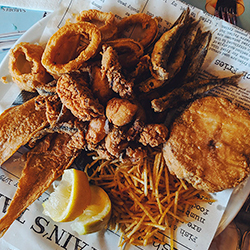 HOUSING
COWA staff members interview all host families and personally visit their homes in order to ensure that the locations are safe for students and that all homes are in order. COWA staff is also available 24/7 to help students deal with any problems that may arise during your stay.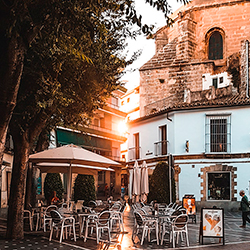 Security
Students can access the residence building 24 hours a day, and facility staff members are always available. The COWA staff is also available 24/7 to help students deal with any problems that may arise during their stay.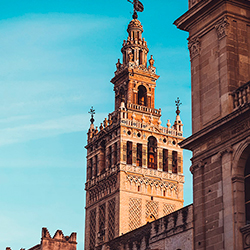 Facilities
During your time in Sevilla, you will also have access to COWA's library and EUSA's facilities, which includes a computer lab with high-speed internet access, free Wi-Fi all over campus and free printing. There is also an on-site café where you can get a quick snack or recharge your batteries with a café con leche.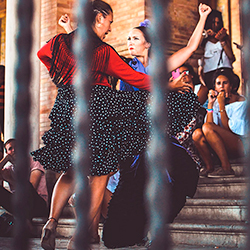 Dinning
While living with a host family, all your meals will be prepared, unless previous arrangements are made. This allows you to personally experience the Spanish diet and eating schedule. Of course vegetarians and vegans will be accommodated. However, be sure to communicate any dietary restrictions or requirements to COWA's staff as early as possible to ensure that your needs are met.


VIEW PROGRAM INFO

Activities and TRIPS
In addition to visiting different historic sites around the city, there will be several mandatory trips during your time in Sevilla that will take you outside the city: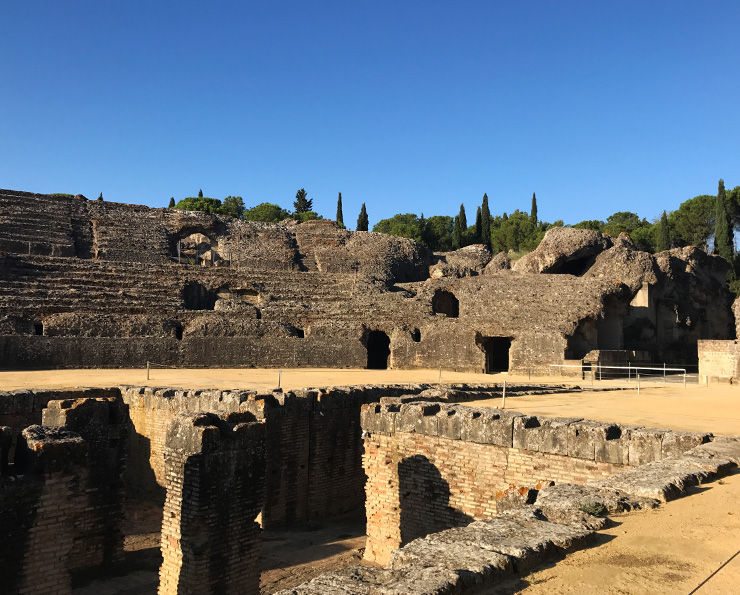 ITALICA
Just 20 minutes outside of Sevilla, the Roman city of Itálica gave the Roman world two emperors: Trajan and Hadrian. These days, it is an area of well-preserved Roman ruins, which include the remains of dwellings and a large amphitheater. Students will walk inside the amphitheater on the same ground where gladiator competitions took place while spectators looked on from above.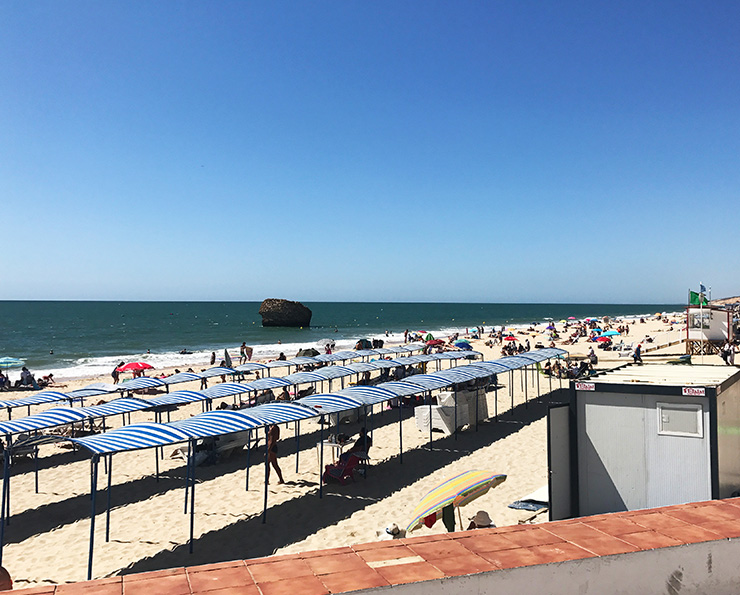 BEACH
There are several beautiful beaches along Spain's Southern coast that are a short drive away from Sevilla. If the weather allows it, we will make a day trip enjoying one of them.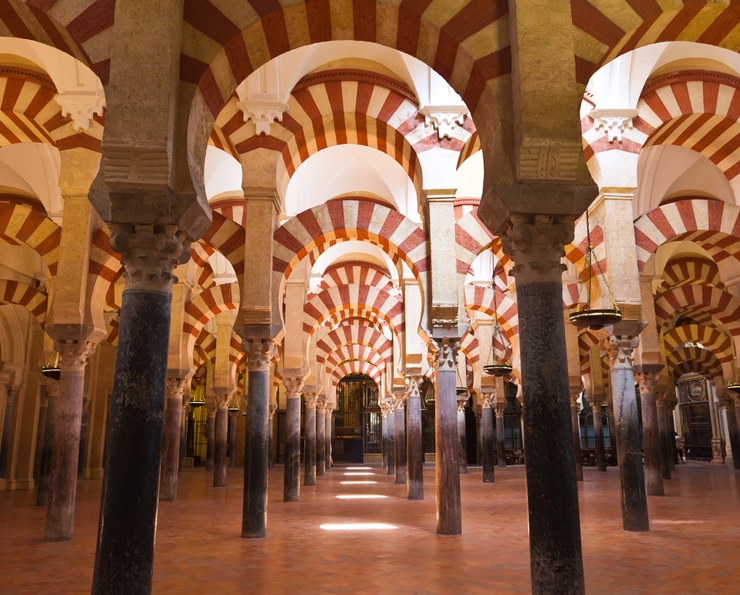 Córdoba
Students will take a day trip to the city of Córdoba, where they will visit the city's Jewish quarter, which includes a synagogue from the 14th century, and the Mezquita-Catedral, a unique building whose beautiful architecture and complex history illustrate the multicultural history of Andalucía.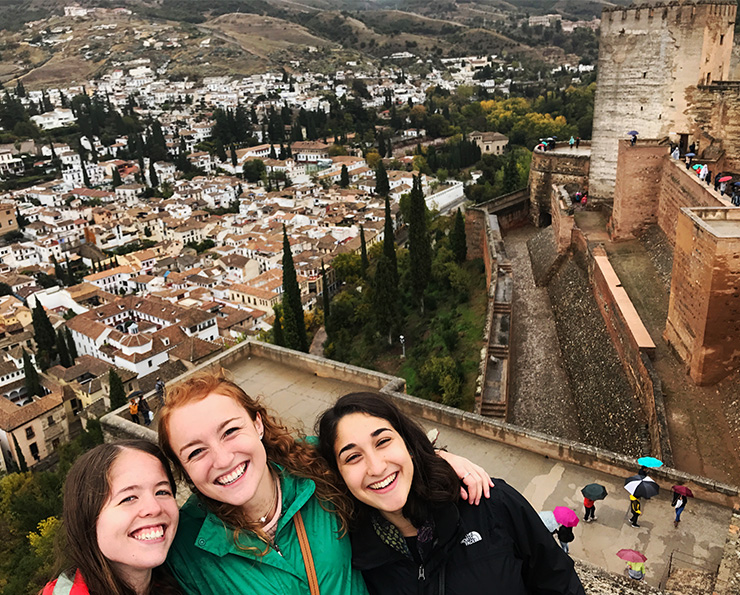 Granada
We will take an overnight trip to visit this beautiful mountain city. Students will visit the city's cathedral and Capilla Real, where King Ferdinand and Queen Isabel are buried. There will also be a tour of La Alhambra, Spain's most famous Moorish castle, and one of the most visited monuments in Spain.