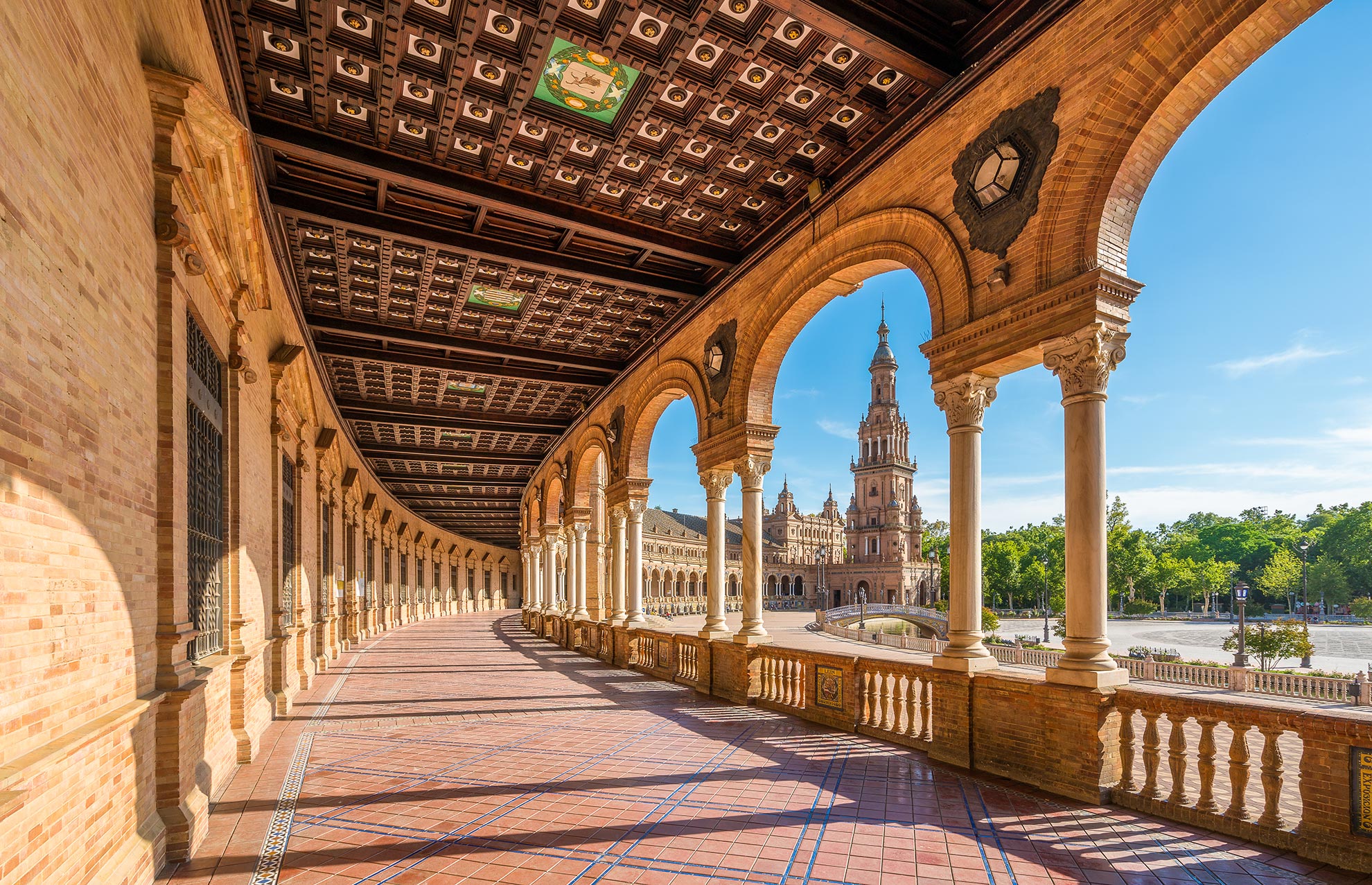 Welcome to the University of Toronto
in Sevilla
Hispanic Studies in Multiple Disciplines

Get Started

Program Overview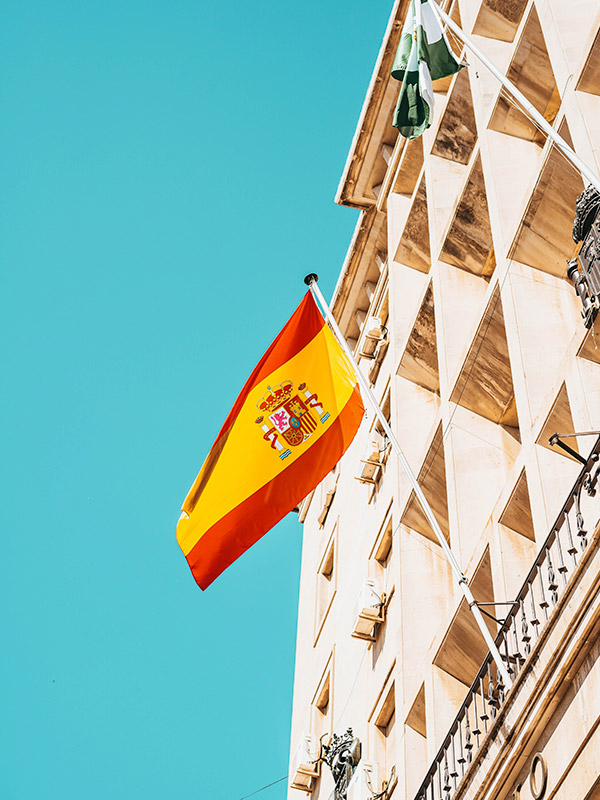 For five weeks this summer, trade Southern Canada for Southern Spain and immerse yourself in the life of a city that was founded more than 1,000 years ago.

University of Toronto's Summer in Sevilla program offers students the exciting opportunity to live in and explore one of Spain's most culturally vibrant cities. As the capital city of Spain's Andalucía province, Sevilla is the heart of some of the country's most lively traditions.
It is one of the birthplaces of flamenco and remains an enormous producer of flamenco song and dance. The province is surrounded with impressive historical architecture, such as the world's third largest cathedral, which sits in the center of the city next to a royal palace. Your stay here will also deepen your knowledge of the country's unique history, given that Sevilla was the national port for out-going and in-coming traffic from the Americas at the height of the Spanish empire. In addition, while in Sevilla you can admire the famous artistic productions of painters like Diego Velázquez, the most renowned Baroque painter of the 17th century, who was born and trained here.
During your time here, you will live in the Estanislao del Campo residence with other Spanish and international students and learn about the Spanish culture from the perspective of its people. What you study in class will come to life as you explore your surroundings. Be moved by monuments and scenery that have inspired centuries of poets and painters as well as by the contemporary architecture that marks Sevilla's entry into the 21st century.
Let the charms of Sevilla inspire you to enhance your language skills, immerse yourself into the Spanish culture, visit the breath-taking sites and make unforgettable memories.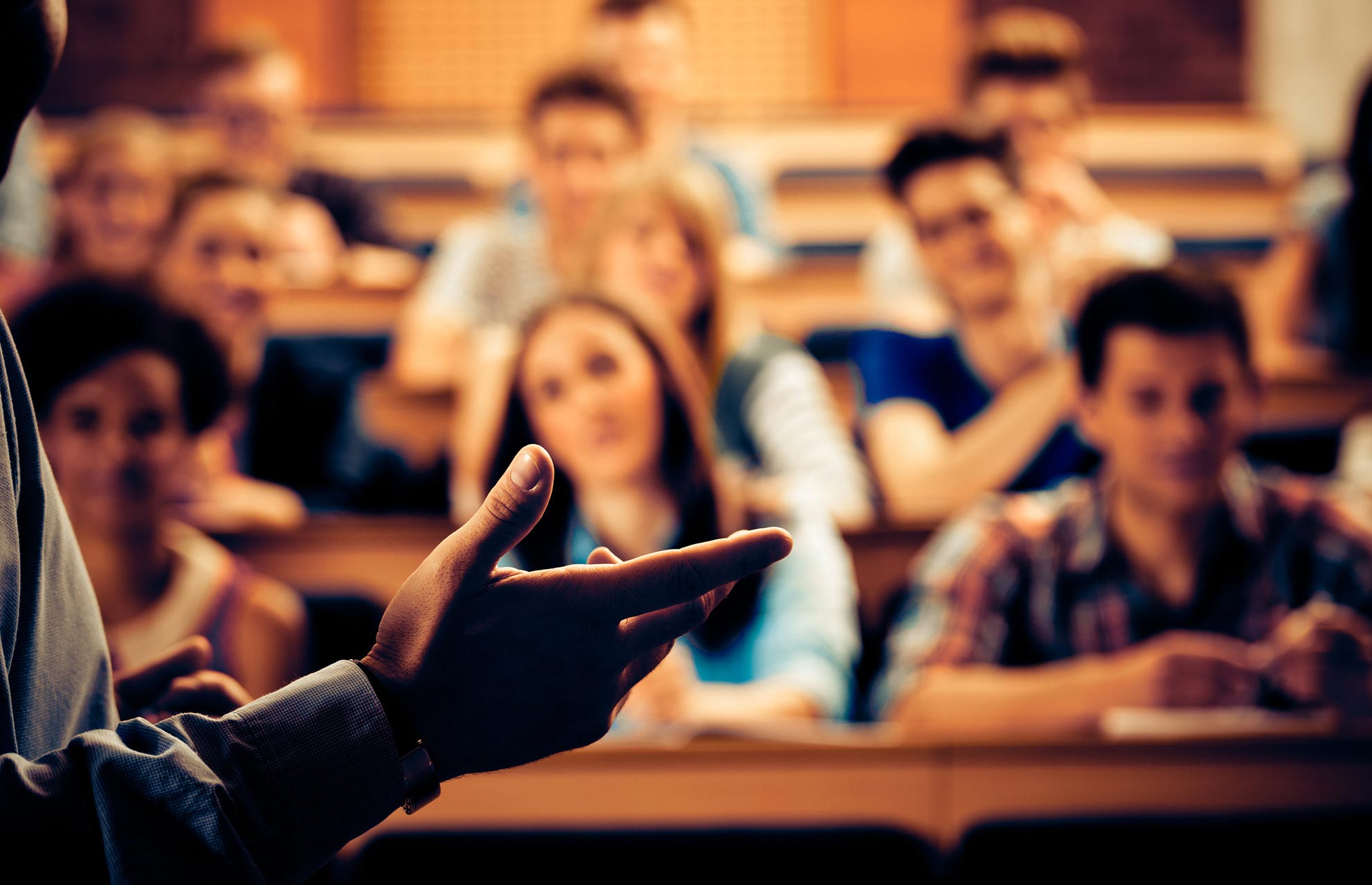 Academic Information
VIEW PROGRAM
During your five weeks in Sevilla you will be able to take one of three courses: SPAN 100YO, an intro to Spanish course; SPAN 255Y0 Topics in Hispanic Culture; or FAH390YO, a course on Spanish art history. No previous knowledge of Spanish is required. Classes will take place Mondays through Thursdays (time TBA) and there will be some mandatory field trips outside of regular class time.
SPAN 255YO is worth one full-year credit and has two main objectives: To explore the diverse cultures and the interrelationship between Latin America and Spain over five centuries (1492 to present). Program participants will study the institutions, beliefs, and symbols that have shaped these cultures. You will also study how Seville served as the cultural axis between the New World and Europe for centuries. The streets, monuments, and museums of the city reflect the path to that past but also project into the future. Precisely for that reason, once a week students will meet outside of the classroom and the city will become their laboratory. Visits to key Sevillian sites will complement the material covered in the text. All readings and discussions for SPAN 255 are in English so no previous knowledge of Spanish is required.

SPAN100Y0 is an intensive introductory course designed both to present the fundamentals necessary for understanding, speaking, reading and writing correct Spanish and to provide a range of opportunities for students to gain practical insights into the customs and cultural contexts of the contemporary Spanish-speaking world. In class instruction combines weekly "outdoor" activities where the students need to use the language in a natural/real context with lectures where grammar is taught through a variety of activities and audiovisual and multimedia materials

FAH390YO will explore facets of Spain's rich artistic tradition by placing a special emphasis on Seville's very own unique and extensive art history. The class will survey artistic trends and developments across twenty centuries. Seville's varied artistic history will allow us to examine Roman monuments, Islamic palaces, Gothic cathedrals, works by many of Spain´s greatest painters and architects, and more. Weekly site visits and field trips will allow students to use Seville's rich cultural heritage as a sort of "laboratory" where they will be able to engage with the material covered in class in a meaningful way.




60 days
or more prior
45-59 days prior
30-44 days prior
14 days or less prior
COWA's Refund-Withdrawal Policy
Withdrawal from program
(must be in writing)

15-29 days prior

ABOUT
LIFE IN SEVILLE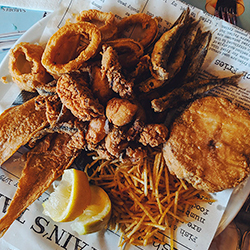 HOUSING
Everyone in the program lives in the ultra modern Estanislao del Campo student residence. The residence is only a 10-minute bus ride from the EUSA campus, where all University of Toronto students will attend class. Estanislao del Campo houses students both international and Spanish students, so you will have the unforgettable experience of living in a uniquely multicultural environment. Each student will live in a single room (bachelor style) apartment that will be cleaned every day and includes a private kitchen, A/C, TV, and in-suite bathroom. In-room internet access can be purchased for a small fee.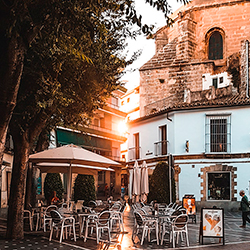 Security
Students can access the residence building 24 hours a day, and facility staff members are always available. The COWA staff is also available 24/7 to help students deal with any problems that may arise during their stay.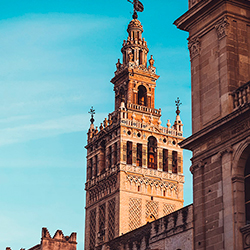 Facilities
Living in Estanislao del Campo gives students access to a swimming pool, common dining and TV areas, and laundry room facilities. When on-campus, students will also have access to the CINECU computer lab, which includes high-speed internet access and free printing.

They will also have access to the COWA's library. There is an on-site café where students can get a quick snack or recharge their batteries with a café con leche. The program facilities are located near several parks, basketball courts, and gyms that can be used at students' discretion.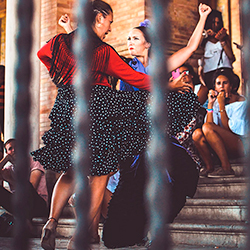 Dinning
Each student's room has a private kitchen with a stove, refrigerator, pots, and cutlery, where they will be able to prepare food. Alternately, a meal plan may be purchased from the residence. The dining hall provides homemade Spanish food 3 meals a day. Estanislao del Campo also has an on-site convenience store and is only several blocks from a supermarket.


VIEW SUMMER INFO

Activities and TRIPS
In addition to visiting different historic sites around the city, there will be several mandatory trips during your time in Sevilla that will take you outside the city: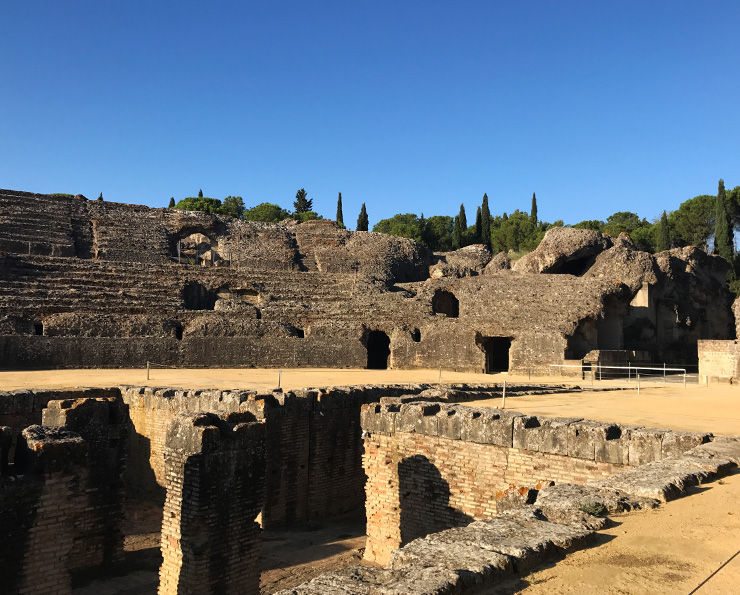 ITALICA
Just 20 minutes outside of Sevilla, the Roman city of Itálica gave the Roman world two emperors: Trajan and Hadrian. These days, it is an area of well-preserved Roman ruins, which include the remains of dwellings and a large amphitheater. Students will walk inside the amphitheater on the same ground where gladiator competitions took place while spectators looked on from above.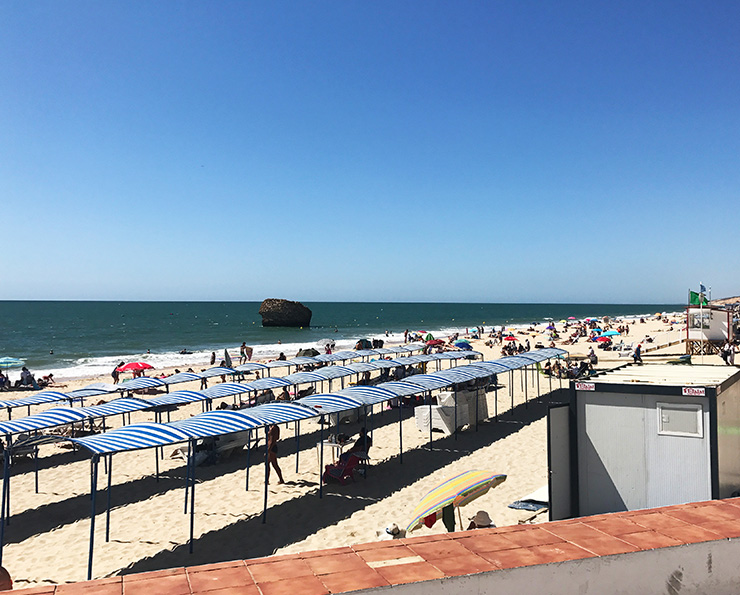 BEACH
There are several beautiful beaches along Spain's Southern coast that are a short drive away from Sevilla. If the weather allows it, we will make a day trip enjoying one of them.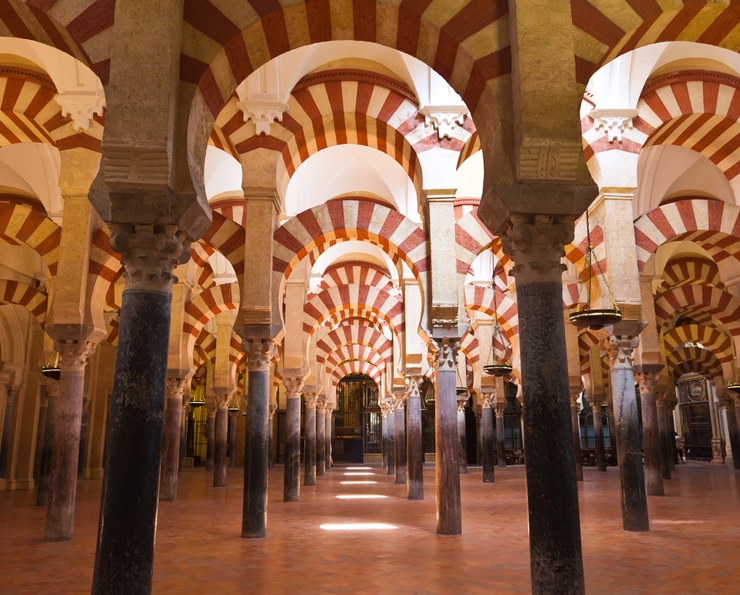 Córdoba
Students will take a day trip to the city of Córdoba, where they will visit the city's Jewish quarter, which includes a synagogue from the 14th century, and the Mezquita-Catedral, a unique building whose beautiful architecture and complex history illustrate the multicultural history of Andalucía.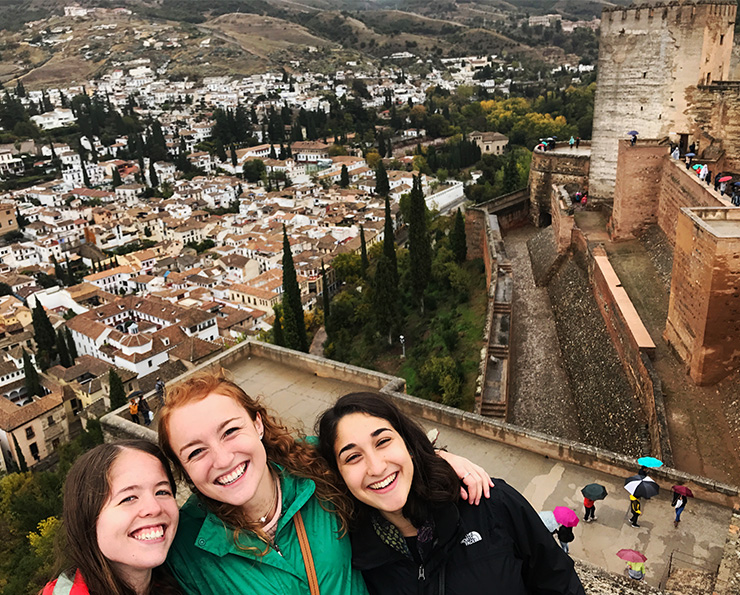 Granada
We will take an overnight trip to visit this beautiful mountain city. Students will visit the city's cathedral and Capilla Real, where King Ferdinand and Queen Isabel are buried. There will also be a tour of La Alhambra, Spain's most famous Moorish castle, and one of the most visited monuments in Spain.